Trump's Iran photo may have come from super secret spy satellite
Posted by Catherine Reed / September 3, 2019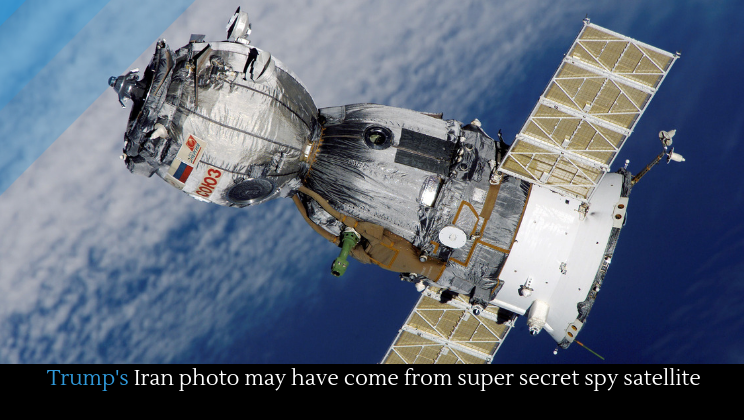 It's no secret that most authors on this blog deem Donald Trump unfit for duty as Commander in Chief of the United States military and chief diplomat for the country. His latest gaffe, which naturally happened on Twitter, proves our point.
Earlier this week, President Donald Trump tweeted an image of a failed rocket launch in Iran. He taunted Iran, sending "Iran best wishes and good luck in determining what happened." But the joke was not on Iran, it was on Trump, because by sending that image into the ether he offered what experts say is a goldmine of information.
One expert said that the image "identifies for the world (not just Iran) the methods we have attained" for gathering intelligence. "One doesn't use intel for the purposes of taunting. The Russians and the Chinese will be very happy to study this."
Another said, "The propensity for saying the quiet part out loud is less amusing when it blows the cover on a multi-decade, multi-president campaign to disrupt Iranian missile and nuclear development with minimal loss of life."
And things are even worse than that. It appears that the image Trump used came from a spy satellite. What's worse, amateurs figured out what it was, meaning Russia and China intelligence must now have a great idea of how U.S. gathers intel.