Two incredible versions of Toto's "Africa"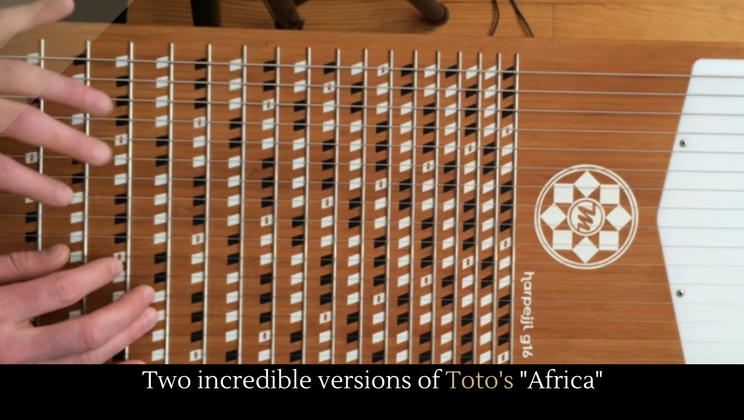 The Harpejji was developed in 2007, and it sounds something like a cross between a guitar, a bass guitar, and a piano. In this video, you'll hear a rather soothing version of Africa's "Toto" played on the new instrument. It seems like good background music to slip into a spa mix to surprise someone getting a massage.
Now that the serious stuff is done, take a look at Kristen Bell and Dax Shepard acting out the music video, which is hilarious.
Full story at YouTube.
More great music.
Posted by Josh Taylor