Types of love [infographic]
Posted by staff / April 2, 2014
Divya Gaitonde.
infographic
Via Divya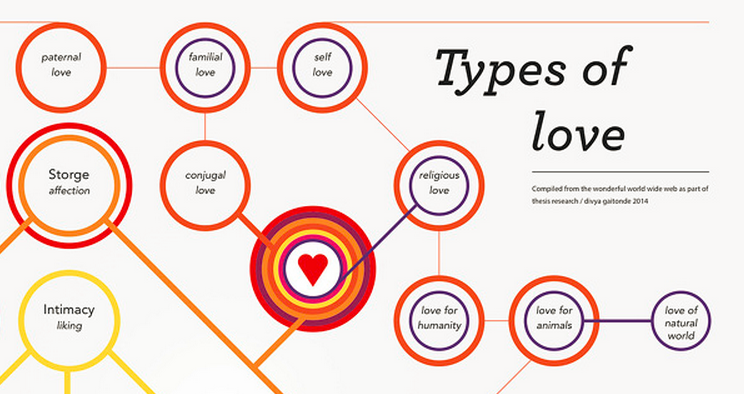 He loves me, she loves me not. Is it real love or just an infatuation?
Find out what kind of love you have (or give) with this intriguing (and perhaps disappointing) infographic by Divya Gaitonde.
At the very least, you'll be using the proper vocabulary while sobbing in your beer.
Via Divya Gaitonde.
Infatuated with infographics.