Unbelievable hand-drawn 3-D pictures
Posted by staff / June 21, 2013
JJK Airbrush
Ramon Bruin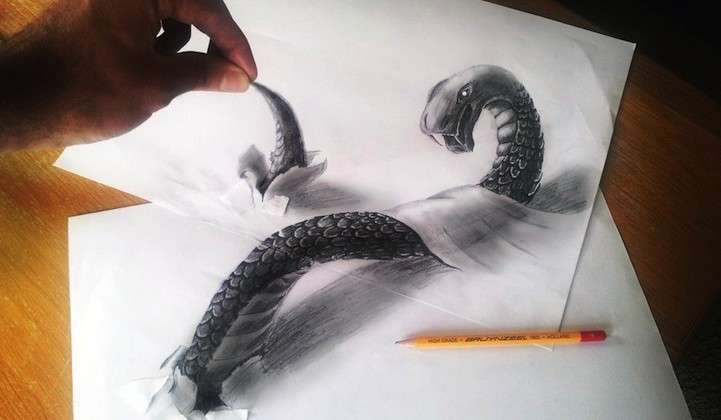 Forget computer animation for a second and let's drop a few jaws at the mad skill of Dutch artist Ramon Bruin, aka JJK Airbrush, who, using only his hands and some cleverly-placed props creates images you can't quite believe aren't flying right out of the page.
According to My Modern Met,
His expert level of understanding of the various mediums he works with (pencil, watercolor, acrylics, and oils) is his secret for now, though. When asked by a fellow deviantART user to share some of his techniques, Bruin replied, "Perhaps I share some later. Right now I'm focusing on mesmerizing you all."
Well, it's certainly working.
Full story at JJK Airbrush via My Modern Met.
Amazing art.