US death penalty – whys and wherefores [infographic]
Canadian publication
infographic
National Post
US death penalty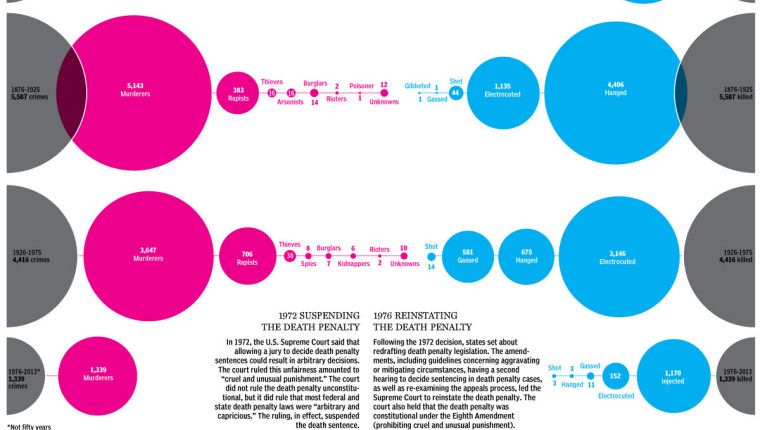 Whatever your views, here's an interesting infographic put together by a Canadian publication.
More than 15,000 people have been executed in the United States going back to colonial times. Witches, slaves, pirates and murderers have all been executed by a variety of methods, including gibbeting and being pressed to death. Of late, it is murderers being executed, most commonly by lethal injection. Texas is the state that has used capital punishment the most since 1976.
Historically, these are a few of the crimes punishable by death in the US:
concealing a birth

piracy

witchcraft
For more, see here: National Post.
More stories about crime.
Photo credit: Infographic by Jonathon Rivait and Richard Johnson, National Post
Posted by Deanne Mayall