Warren calls for impeachment proceedings to begin
Posted by Ivan Trendafilov / April 20, 2019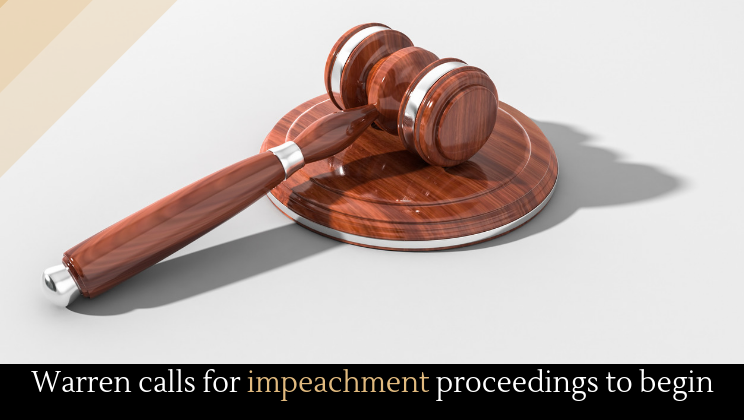 Massachusetts Senator Elizabeth Warren has called for the House to initiate impeachment proceedings against President Donald Trump. Warren, a candidate for the Democratic presidential nomination, is the first to call for such a dramatic step against the president, a move very likely to make her stand out in a crowded pack of candidates.
Warren cited Mueller's report, specifically the section in which Mueller wrote that Congress has the authority to initiate obstruction of justice proceedings against the president. Warren's tweets said:
"The severity of this misconduct demands that elected officials in both parties set aside political considerations and do their constitutional duty. That means the House should initiate impeachment proceedings against the President of the United States. To ignore a President's repeated efforts to obstruct an investigation into his own disloyal behavior would inflict great and lasting damage on this country, and it would suggest that both the current and future Presidents would be free to abuse their power in similar ways."
Alexandria Ocasio-Cortez has also announced that, in light of the report, she will be signing a resolution introduced by Rep. Rashida Tlaib calling for an investigation into whether Trump committed impeachable offenses. It will likely take a few weeks for Congress to sift through the report.
Republicans, by contrast, dismiss such calls as a publicity stunt, believing that the president has been exonerated by the report––a report which expressly denied exonerating the president.