Washington state outlaws personal and philosophical vaccine exemptions
Posted by Josh Taylor / May 13, 2019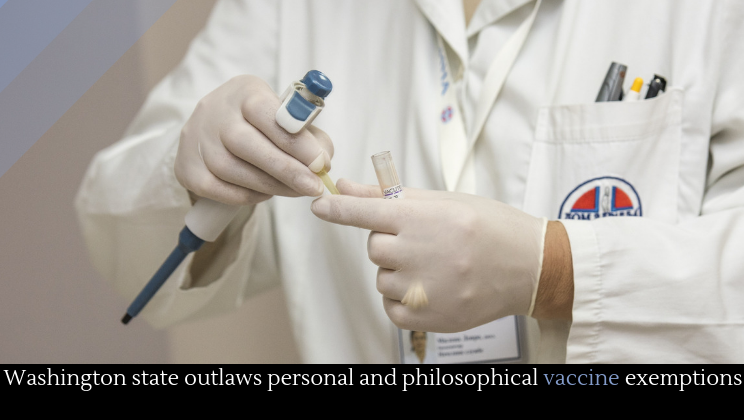 Washington state is one of seventeen states that allows for non-medical exemptions to vaccine mandates along personal or philosophical grounds––but not anymore. The state has just outlawed such exemptions, though it continues to allow medical or religious exemptions for vaccines.
Washington has experienced 70 cases of measles this year, meaning it accounts for nearly ten percent of the nationwide total of 764 cases across 20 states. That is the highest number of measles outbreaks since 1994.
New York has taken similar steps following a rash (sorry) of measles outbreaks. New York City Mayor Bill de Blasio has declared a public emergency in parts of Brooklyn experiencing a measles outbreak. The declaration requires that unvaccinated peoples get vaccines or pay fines. The outbreak is most heavily effecting the Orthodox Jewish community Brooklyn's Williamsburg neighborhood. A judge in Brooklyn ruled against a group of parents who attempted to challenge the mandatory measles vaccinations order. The parents claimed the city's public health authority exceeded its bounds. New York lawmakers have also suggested a bill that ends religious vaccine exemptions amidst a measles outbreak. 
Recently, two individuals with confirmed cases of measles traveled through Los Angeles International Airport (LAX), potentially exposing passengers to the disease. Anyone who traveled through LAX Terminal 2 on April 30 from 7:45 p.m. to 11:45 p.m. or May 1 from 7:10 a.m. to 9:30 a.m. may have been exposed to measles.