Welcome to 2018: "Lord of the Rings," "Sabrina," "Baby It's Cold Outside" all deemed offensive
Posted by Josh Taylor / December 3, 2018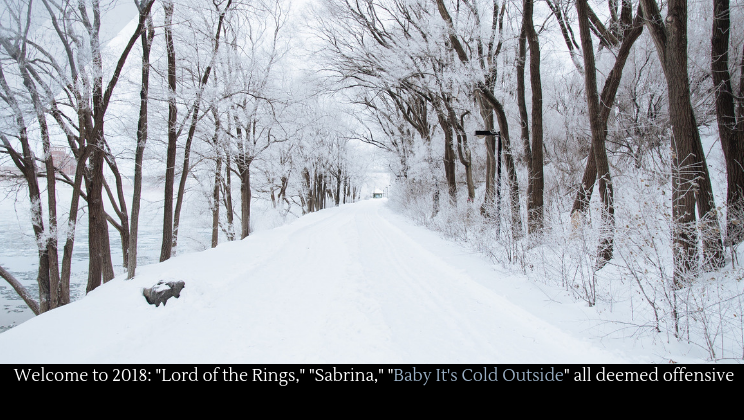 The Christmas classic "Baby It's Cold Outside" won't be played on a Cleveland radio station after listeners (or listener, singular) complained that it was too offensive.
EW reports:
It seems the station received a call complaining the song is inappropriate in 2018, and after a listener poll on the WDOK website supported this sentiment, they decided to ban the song from their Christmas radio play. "People might say, 'oh, enough with that #MeToo,' but if you really put that aside and listen to the lyrics, it's not something I would want my daughter to be in that kind of a situation," midday host Desiray told Cleveland's Fox 8. "The tune might be catchy, but let's maybe not promote that sort of an idea."
The station itself wrote in a blog post:
Now, I do realize that when the song was written in 1944, it was a different time, but now while reading it, it seems very manipulative and wrong.  The world we live in is extra sensitive now, and people get easily offended, but in a world where #MeToo has finally given women the voice they deserve, the song has no place.
The Netflix "Sabrina" series is also under attack for being offensive––not to women, but to Satanists. Oh, and don't forget Lord of the Rings, which is apparently racist.
Hopefully "Sabrina" and LotR don't go the way of "Baby it's Cold Outside" and get banned because, as we all know, banning books and other media doesn't usually go well. At the very least, it stifles conversation. At the very worst, it's authoritarian.
More about music.