What's with the white guy in that famous Olympics picture?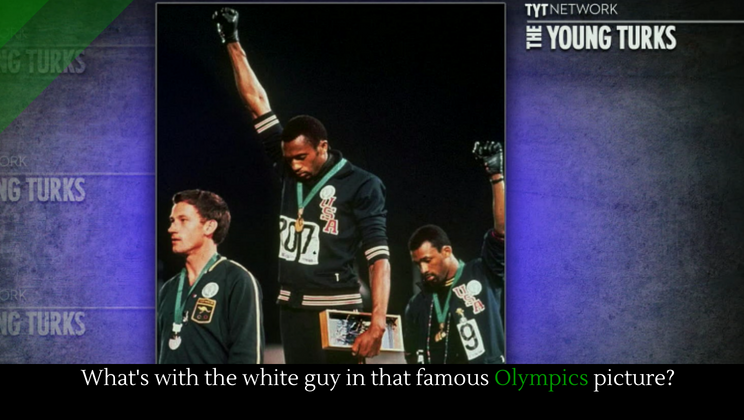 Do you know the name Peter Norman? Probably not, since almost no one knows his name. But, oddly enough, nearly everyone has seen him. That's because he's the white guy in the famous 1968 Olympics photo of the gold and bronze medalists raising their first. In fact, Normal participated in Tommie Smith and John Carlos's protest. First, Norman supplied the gloves that they're wearing. Second, Norman wore an Olympic Project for Human Rights badge on his jacket. This surprised Smith and Carlos because Norman came from Australia, a country also under apartheid.
Full story at YouTube.
More great sports.
Posted by Josh Urich