Why "Last Week Tonight's" authoritarianism segment is lazy, even for faux-journalism
Posted by Josh Taylor / December 4, 2018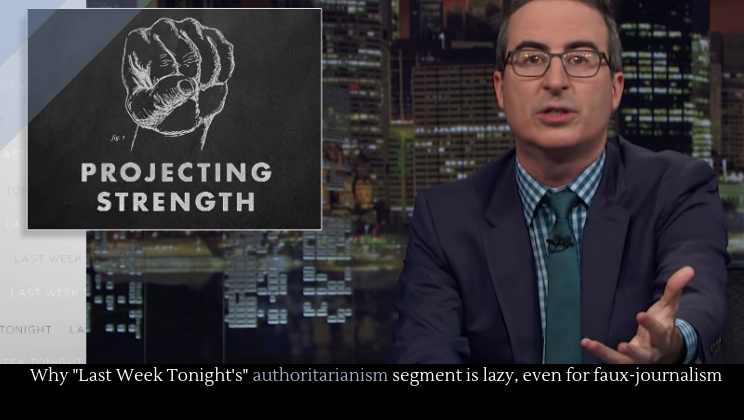 In a recent episode of Last Week Tonight, John Oliver devoted the long, investigative section to a study of authoritarianism around the world. His ultimate aim, as it has been every episode this season, was to attack President Trump.
In the segment, Oliver and his team identified three traits most authoritarian dictators share: projecting strength, demonizing enemies, and dismantling institutions. He goes through and looks at how authoritarian leaders in Brazil, the Philippines, and Russia all share those traits, and then he suggests that Trump does the same.
Here's the thing, it's pretty clear that Trump does all those things––but most presidents do similar things. Obama lambasted Republicans who didn't agree with him, spread government surveillance at home, and expanded drone bombing, for example. The point is not that Obama was an authoritarian (despite Republican claims), but rather that Oliver's segment used a very vague set of categories to define authoritarian. The reason he did that seems clear: to ultimately bring the point back to Trump.
The danger of such a story, especially when it's presented as legitimate investigative journalism, is that it blurs fact and opinion intentionally. It's "fake news," in other words, masquerading as real news that's disguised as fake news.
If you haven't seen the segment and want to, here it is: