Wild wolf races family car in British Columbia
Posted by staff / October 10, 2017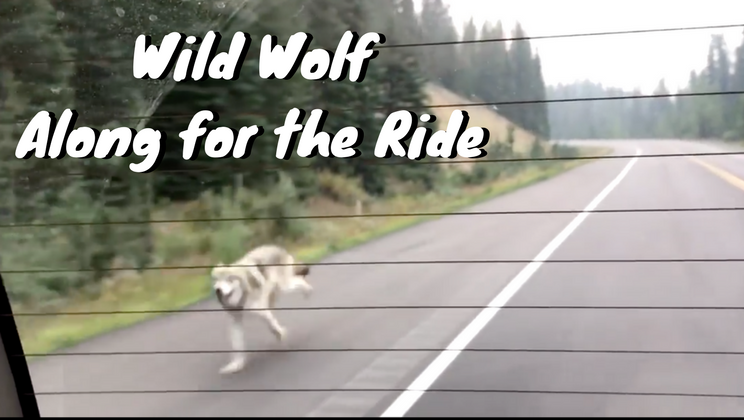 Getting a glimpse of a grey wold in the wild is a rare treat, so when this woman's husband spotted one, he slowed down so she could get a picture.
When they began driving, again, though, the wolf decided he felt like tagging along.
Perhaps he couldn't resist the dulcet tones of Destiny's Child.
Full story at YouTube via Laughing Squid.
Animals on the run.