Are we about to witness a mass social media exodus?
Posted by Josh Taylor / December 4, 2018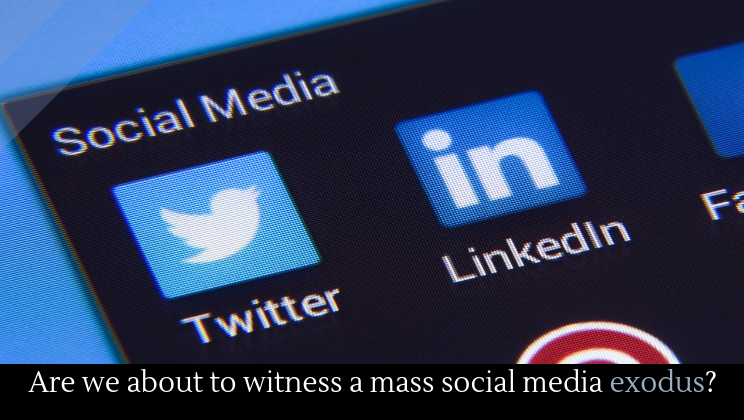 Facebook is becoming less and less popular. Twitter has been declining for awhile. Snapchat is still popular, but a series of bad moves might alienate Snapchat users. To add to these social media giants' problems, more and more data––both scientific and anecdotal––is coming out about how bad social media is for individuals and society.
One psychologist has called social media a parasite of the brain:
Social media are like Ben and Jerry's for our brain's social modules – our brains light up on receiving quick access to gossip, jokes, and "likes" from dozens of friends all at once for minimal effort.  But like too much ice cream, too much social media doesn't seem to be good for you, even if your brain thinks it feels good.
Blog posts are detailing peoples' social media detox experiences. A tech reporter for CNBC recently published the results of her own 30-day social media detox: "In short, I started to feel happier and lighter." Former social media execs won't let their kids use social media (imagine if a restaurant chef didn't let family eat its food because it was unhealthy, or if a car company exec wouldn't let family members drive their cars because they were too dangerous).
More social media.