The 10 worst presidents in U.S. history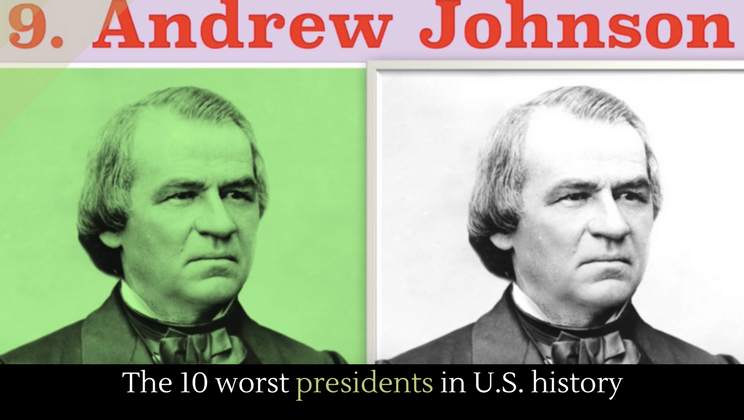 First of all, if you're looking for a thirteen-minute bashing session about President Trump, you're barking up the wrong tree. This video doesn't include the current president because it's unfair to judge a sitting president until you have some perspective to judge his legacy. Instead, you're going to learn a bit of history. For example, Andrew Johnson was the worst. The whole Reconstruction catastrophe that you don't remember from high school? Johnson's fault.
Full story at YouTube.
More great politics.
Posted by Josh Taylor