100 Dutch preschools ban unvaccinated children
Posted by Annie May / April 16, 2019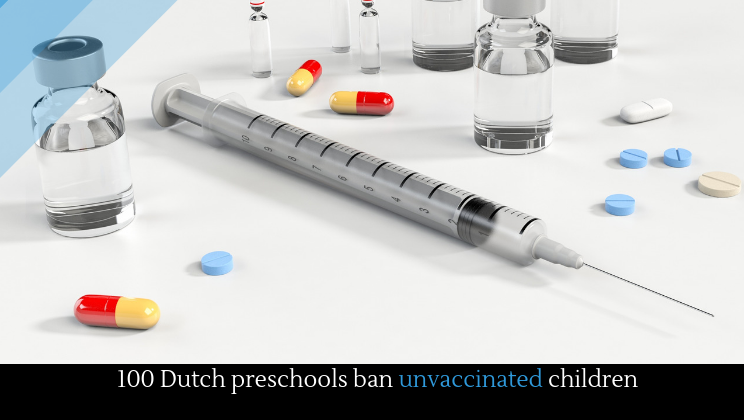 At least 100 preschool day care centers in the Netherlands have banned unvaccinated children from attending, with 25 having to enforce that ban. Refusing to admit children to day care centers is actually illegal in the Netherlands, unless there is a public health crisis.
The anti-vaccination movement is facing increasing pressure (aside from the continual hate they get from internet culture). GoFundMe has officially banned anti-vaxxers from using their site to spread the anti-vaccination message. They've banned people like Larry Cook, for example, a prominent anti-vaxxer, who raised nearly $80,000 through several GoFundMe campaigns. A variety of anti-vaccine groups also use GoFundMe to raise money for their funds. They believe GoFundMe's ban on their fundraising constitutes a violation of their First Amendment rights.
Additionally, New York City Mayor Bill de Blasio has declared a public emergency in parts of Brooklyn experiencing a measles outbreak. The declaration requires that unvaccinated peoples get vaccines or pay fines. The outbreak is most heavily effecting the Orthodox Jewish community Brooklyn's Williamsburg neighborhood. So far, 21 people have been hospitalized, five of whom are in intensive care. Of the 285 total cases, all but 39 are children.
There have been a total of 87 individual, confirmed cases of measles in 15 states from January 1 to March 28, making this current outbreak  streak the second highest. 
More news.