16 states sue to stop Trump from using Emergency Powers to build wall
Posted by Josh Taylor / February 19, 2019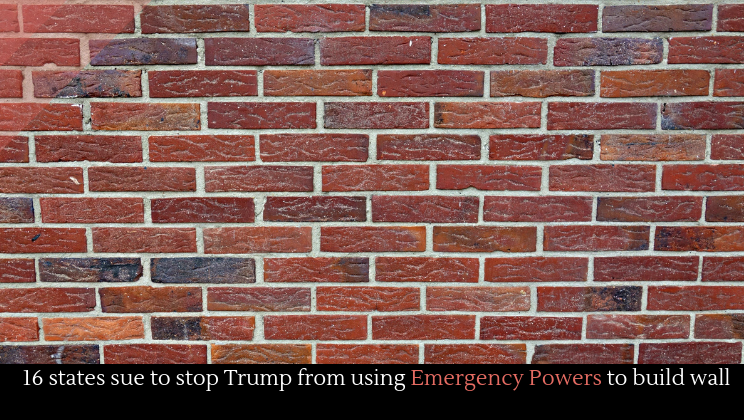 Late last week, President Trump declared a national emergency, which enables him to fund his promised border wall without congressional approval. This end-run around the legislative branch ensured that Trump could avoid being blamed for another government shutdown but still appease his base by building the wall.
But, as many observers anticipated, the use of emergency powers for funding the wall will not go unchallenged. So far, sixteen states have formed a coalition challenging Trump's ability to allocate funding for the wall. The suit alleges that, per the Constitution, only Congress can allocate funding.
Xavier Becerra, California's attorney general, said that the president himself proved that there was no emergency when he said "I didn't need to do this, but I'd rather do it much faster." The suit alleges, therefore, that Trump manufactured a "crisis" in order to avoid getting Congress's approval for the money. The lawsuit would stop Trump from acting on his plan to build the wall while the issue is in court.
When Congress returns from recess, the Democratic-controlled House may take its own measures to stop Trump from using emergency powers to build the wall.
While the ultimate fate of the wall is uncertain, one thing seems clear: it will be quite some time before the matter is settled for good.
More news.