3 more women sue Epstein's estate
Posted by Josh Taylor / August 21, 2019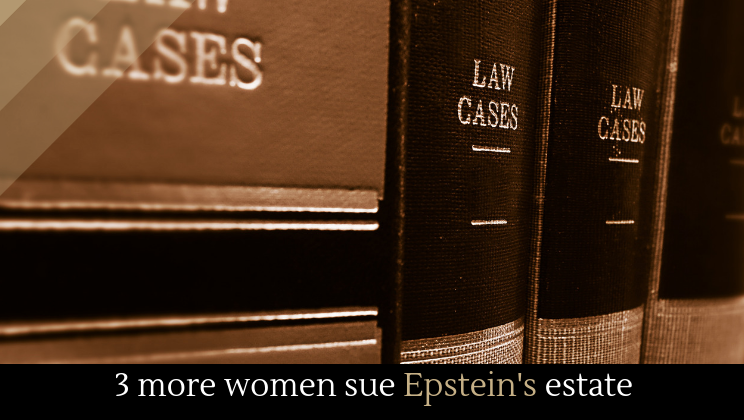 Three more women have filed lawsuits against Jeffrey Epstein's estate over sexual abuse. The women claim they were abused before and after the 2007 plea deal. There are now a total of five lawsuits against Epstein's estate.
Epstein's will, which he signed two days before his death, indicates that his estate is worth $577 million––not yet including his art, which needs to be appraised. (On the subject of his art, here's a creepy fact: Epstein had a photorealistic mural painted of himself inside a prison). The victims who sue Epstein are fighting for that money.
Two woman have already announced lawsuits against Jeffrey Epstein's estate for $100 million. They claim to have been recruited to give Mr. Epstein massages fifteen years ago. After being recruited, they claim Mr. Epstein sexually assaulted them in his mansion. This is at least the second such lawsuit against the estate.
On July 23, Eptsein was found unconscious in his jail cell with injuries around his neck. The day before he was found, he was served legal documents that detailed a woman's claims that Epstein raped her when she was fifteen. Among other things, the documents claim that the accuser has "critical evidence" of Epstein's guilt. If Epstein remembers the girl––which may be hard, since there were allegedly a lot of victims––then he may remember exactly what that evidence was, which might explain his suicide attempt.
Weeks later, lawyers announced that there will be a whopping one-million pages of evidence. Weeks after that, Virginia Giuffre claimed that Jeffrey Epstein, Ghislaine Maxwell, and a number of powerful men were all involved in a sex trafficking ring that ensnared her. The men include former New Mexico Gov. Bill Richardson, Britain's Prince Andrew, Glenn Dublin, former Senator George Mitchell, former MIT scientist Marvin Minsky, modeling agent Jean-Luc Brunel, as well as other international political leaders.