30,000 teachers striking in L.A.
Posted by Josh Taylor / January 15, 2019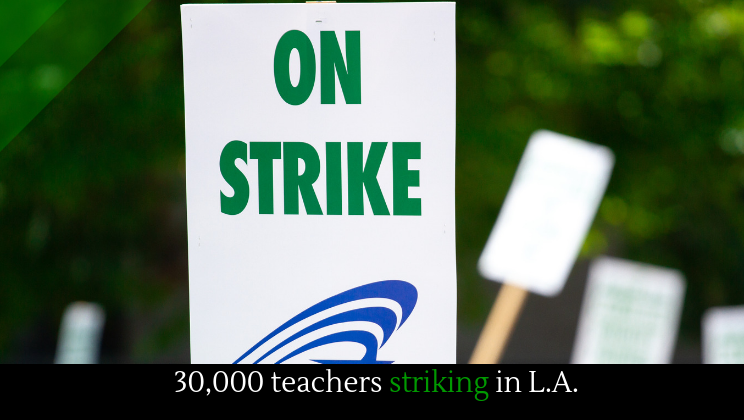 Over thirty-thousand teachers are striking in the Los Angeles Unified School District, leaving over 500,000 students effected. According to the New York Times:
The decision to walk off the job came after months of negotiations between the teachers' union, United Teachers Los Angeles, and the Los Angeles Unified School District. Although educators on all sides agree California should spend more money on education, the union and the district are locked in a bitter feud about how Los Angeles should use the money it already gets.
The L.A. Times collected several videos from teachers, who all want to express the same message:
They are tired of teaching in classes too big to give each student help. They want to know that if a child is hurt at school, a nurse will be on hand. They want fairness. They want to feel pride in their school system. They want it to be the state's "powerhouse" district.
The Atlantic
points out that, though there are strikes happening elsewhere, L.A. has unique racial dynamics driving some of the strikers:
Numerous Latino teachers repeatedly told me that a sense of solidarity with their students is what's driving them to the picket lines—a profoundly personal connection to those children, and a fear that current school conditions are not serving them.
More news.