4 states to cancel GOP presidential primaries and caucuses
Posted by Jimmy Cooper / September 7, 2019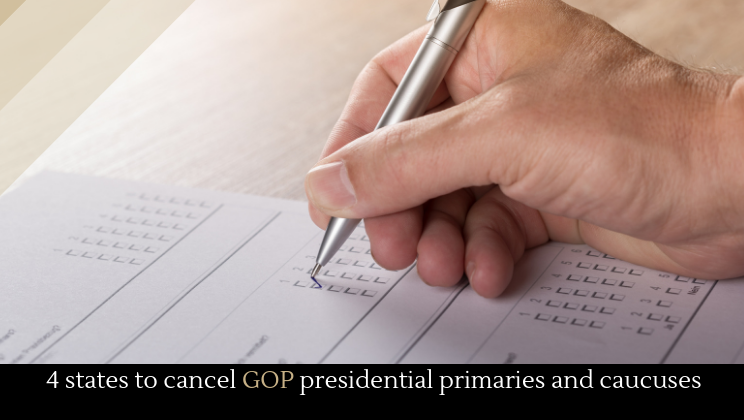 The Republican Party plans to cancel GOP presidential primaries and caucuses in four states. If South Carolina, Nevada, Arizona, and Kansas do indeed cancel their primaries, they may effectively kill the already slim chances of Trump's challengers.
The GOP has responded by saying that the party of the incumbent president often cancels primaries, but Trump's challengers are not having it. Former Rep. Joe Walsh, one of those challengers, said that "Trump and his allies and the Republican National Committee are doing whatever they can do to eliminate primaries in certain states and make it very difficult for primary challengers to get on the ballot in a number of states. It's wrong, the RNC should be ashamed of itself, and I think it does show that Trump is afraid of a serious primary challenge because he knows his support is very soft."
Non-Republicans will likely see the move as another sign of a Trump dictatorship.
The New York Times published an opinion piece implicitly comparing Trump to Turkey's Recep Tayyip Erdogan, who abuses populism in order to stay in power. They do so through some clever rearranging of reality. Essentially, a populist like Trump convinces his followers that he truly represents the people. If he loses the election, then the election was rigged against him. If people believe that, then the election's results don't matter. He wins either way.
Several other recent events have lent credence to fears of tyranny. President Donald Trump has invoked his executive privilege in an effort to block the full and unredacted Mueller report from Congress. Additionally, Trump said that he and Putin talked about moving forward into a new era of cooperation. When reporters asked if Trump told Putin not to meddle in the 2020 election, he said they did not discuss that. Finally, Trump retweeted Jerry Falwell's tweet, which read (in part): "Trump should have 2 yrs added to his 1st term as pay back for time stolen by this corrupt failed coup."
Nancy Pelosi warned that Trump might not want to give up power in 2020; this tweet has fueled that fire.
More news.