6 bacteria with surprising superpowers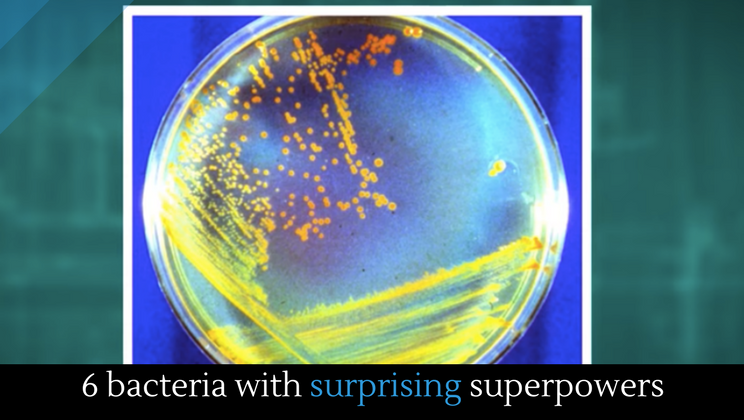 When we think of bacteria, we tend to think that bacteria is always bad for you. But that's not true, of course, since most of your digestion happens through good bacterial in your gut. So have an open mind when you watch this video. There are tons of interesting bacteria out there, and this video highlights six of the coolest bacteria. One, for example, is basically immune to radiation. If you dose it with enough radiation to kill a human six times over, this bacteria will be fine.
Full story at YouTube.
More great science.
Posted by Josh Taylor