Car mechanic becomes M.D. to address lack of black doctors
Posted by Annie May / July 31, 2019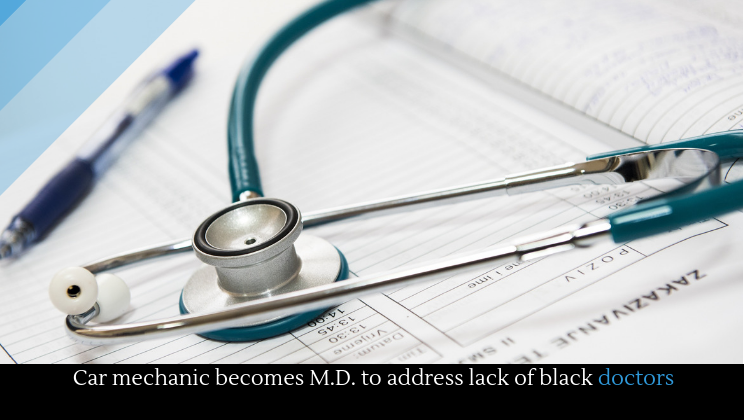 When it comes to social change, there are two kinds of people in the world: talkers and doers. Talkers loudly proclaim that things need to change––there needs to be more women in tech, or there needs to be more black doctors, or there needs to be a smaller wealth gap. That's good, of course, because we do need calls to arms like that, but there's a problem.
The problem comes down to internet culture and social media, I think. Social media like twitter and websites like reddit give everyone a platform to call for massive social change, and they create echo chambers that intensify and hone those calls to change. Cue outrage culture.
Social media has convinced us that simply being vocally annoyed about something is enough to effect social change. They're not wrong. They are changing society but perhaps not in the way that they think. They're making things worse.
Doers, on the other hand, see a problem and they try to fix it. Easy or hard, big or small, they simply put in the work. Carl Allamby is one of those people. Allamby said that he never had a black doctor to show him that the dream was possible, so he didn't dream. After years of working very successfully as a mechanic, he went to school for business. He had to take biology to graduate, and that's when he realized he wanted to do medicine. By then, he made some doctor friends––also black––and decided to take the plunge and commit to the tremendous amount of work (and debt) it would take. Now he's a doctor.
More news.