Adam Schiff believes there's evidence of Trump-Russia collusion
Posted by Jimmy Cooper / March 4, 2019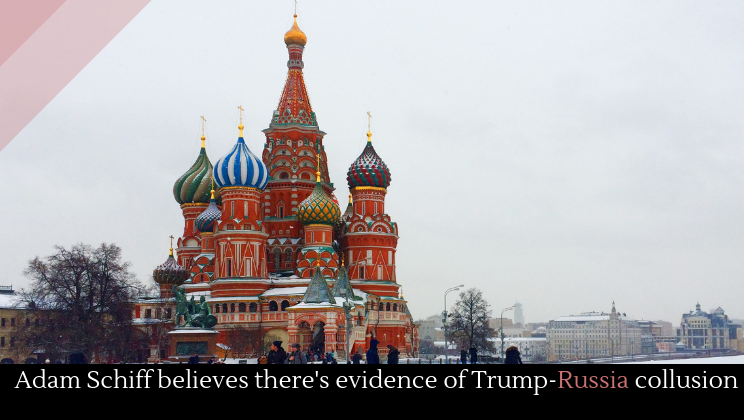 House Intelligence Committee Chairman Adam Schiff said that there is already direct evidence of Trump colluding with the Russians to influence the 2016 election.
"I think there is direct evidence in the emails from the Russians through their intermediary offering dirt on Hillary Clinton as part of what is described in writing as the Russian government effort to help elect Donald Trump,"Schiff said on CBS's "Face the Nation."
Schiff said those offers look much worse when seen in light of the Moscow Trump Tower deal. Schiff points out the negotiations for that building took place during the 2016 campaign. That means, of course, that Trump was trying to win the presidency and trying to solidify a deal with the Russians at the same time––a clear conflict of interests.
Schiff did not say that the evidence was enough for impeachment, as that would be total speculation.
Senator Mark Warner, top Democrat on the Senate Intelligence Committee, said something similar: "I'm going to reserve judgment until I'm finished, but there's no one who can factually say there isn't plenty of evidence of collaboration or communication between the Trump Organization and Russians."
It's impossible to predict whether these kinds of accusations will lead to anything, but with Democrats in charge of the House it's certain that the heat will stay on Trump.
More news.