Alleged pedophilia ring on YouTube leads to massive fallout
Posted by Josh Taylor / February 22, 2019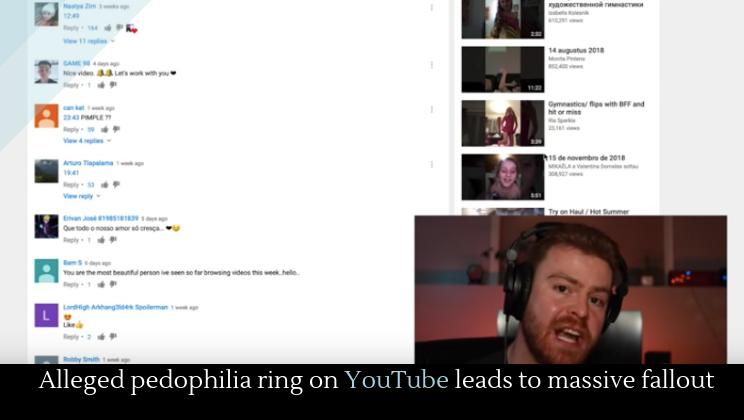 The following story is no #pizzagate hoax, unfortunately. There really does appear to be an organic, yet widespread, pedophilia ring on YouTube. The video below broke the story wide open––but it's twenty minutes, so we forgive you if you don't want to watch it. Here's the summary: YouTube's algorithm shows you more videos like the videos you tend to watch, so if you watch a few videos of, say, little girls doing gymnastics, YouTube will show you more videos like that. But it gets much, much worse.
There's an error in the algorithm, and once you click on a few of those kinds of videos, that's all you'll see. And if you look in the comments you'll find pedophiles timestamping parts of the videos with girls in compromising positions. Many of these videos were taken and re-uploaded by the pedophiles themselves. Of course, these videos all contain advertising. So basically, YouTube is making pedophilia profitable.
This video has led to massive fallout. It started when Disney pulled out their advertising money. Then Nestle. Now, AT&T and Hasbro have pulled out, too. "Until Google can protect our brand from offensive content of any kind, we are removing all advertising from YouTube," an AT&T spokesperson said. The fallout for this is bound to continue.
More tech stuff.