Alleged Russian spy worked in US embassy in Moscow for 10 years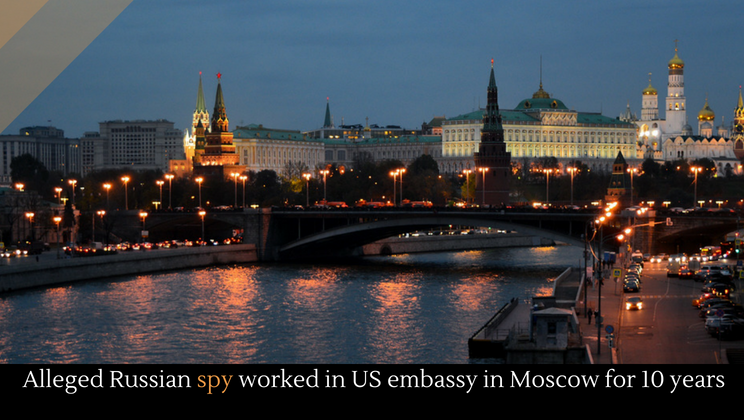 Experts in Russian-US relations have called the 2016 election meddling the Pearl Harbor of our era. This article serves as a reminder that US-Russians relations have been strained since Putin took power nearly twenty years ago. From the article, "The Russian national had been hired by the US Secret Service and is understood to have had access to the agency's intranet and email systems, which gave her a potential window into highly confidential material including the schedules of the president and vice-president." It is unknown how much damage the spy caused.
Full story at The Guardian.
More news.
Posted by Josh Taylor