Andrew Yang overtakes Buttigieg in polls
Posted by Josh Taylor / December 25, 2019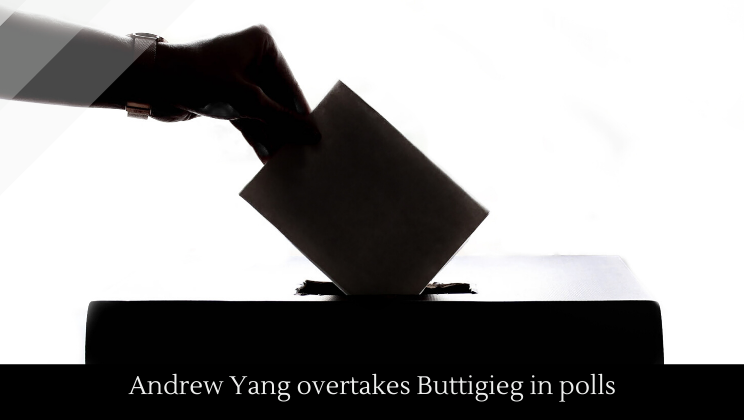 Andrew Yang has overtaken Mayor Pete Buttigieg in primary polls, becoming the fourth most popular candidate in the still-crowded field. This change is part of a larger shakeup in the polls. According to another poll, Warren and Biden have fallen in California polls. The new leading primary candidate is Bernie Sanders.
Bernie Sanders is surging in other polls, too. According to recent polls, he is in the lead for the New Hampshire primaries with 26% of Democrats supporting him. Right behind him sits Pete Buttigieg at 22%. Biden and Warren are tied for third at 14%.
Sanders is on fire––he's the first candidate to qualify for the Maine primary. An October poll had Warren with a double digit lead, but that seems to be changing. Even the corporate media, which apparently is at war against Sanders, has had to take note of his success.
Warren, meanwhile, is dropping. A recent poll shows her nationwide support plummeting by some 50%! Since October, she's dropped from 28% support to 14% support. Joe Biden, meanwhile, has returned to first place with Pete Buttigieg coming in second.
What's going on with Warren? It's possible that she was just on an early popularity wave––that's what she says, in fact. She knew it would be nearly impossible to lock down the nomination so early in the game. But it's also possible that her Medicare for All platform is hurting herself. It also could have been due to a lackluster debate performance, which was her worst to date.
Regardless, these poll numbers all suggest that the Democratic primary field is shifting, and perhaps dramatically.
More news.