Another record day of COVID cases in India
Posted by Thomas Bush / April 27, 2021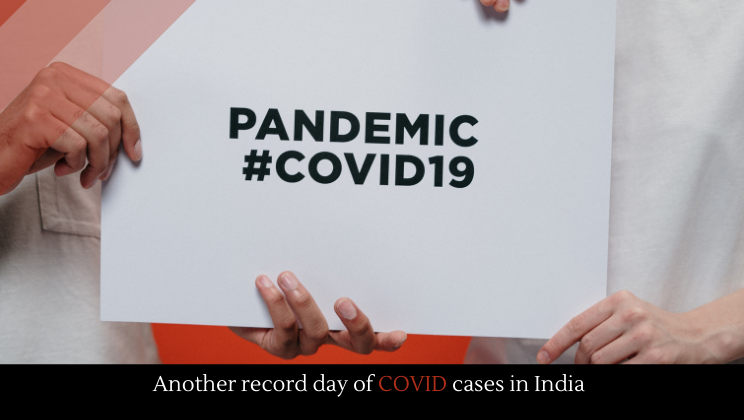 Monday saw another record in Indian COVID cases: an alarming 353,000.
India is in the midst of an unprecedented COVID crisis, with cases surging well beyond the country's capability. In the penultimate week of April, India saw 341,000 COVID cases in a single day. The spike in cases is partly due to some of the new variants spreading around the world––but the spike also raises concerns about new variants emerging in the country more than one billion people. Should too many new variants emerge, the spike could get worse elsewhere. What's worse, if the variants bypass the vaccine then we could be set back to zero.
The country's government is floundering in the face of the surge, and they're struggling to contain the bad PR. Twitter is actually blocking complaints about the Indian government's handling of the crisis, most likely in order to stave off social unrest. The government is clearly worried about some form of collapse, in fact, since they've threatened to hang anyone who interferes with oxygen deliveries. Saudi Arabia is sending India some 80 metric tons of oxygen. The United States is also sending raw materials for dealing with the COVID outbreak, including materials for a vaccine.
The COVID situation is so bad, in fact, that the country's richest citizens are fleeing in private jets.
More news.