Anti-Trump ads are ramping up
Posted by Jimmy Cooper / June 25, 2020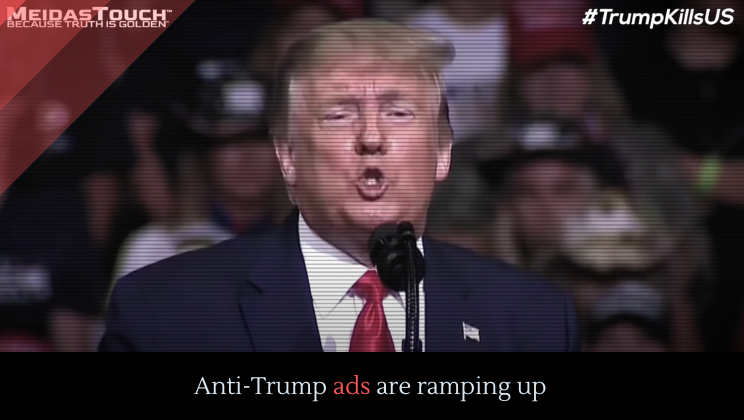 Are you ready to witness an advertising assassination? The latest anti-Trump ads, one sponsored by the Lincoln Project and the other by a group called the Midas Touch, are nothing short of brutal. Both go after Trump's claim that he was going to slow down COVID testing to lower the numbers in the U.S., playing that audio over footage of hospital scenes and burials.
A group of anti-Trump Republicans have formed a super PAC to try to swing the election towards Joe Biden. It's not the Republican party they're against––it's just Trump.
Another group of anti-Trump Republicans have launched an all-out offensive against President Trump, running ads around the clock, including this play on Reagan's "Morning in America" ad.
Joe Biden, meanwhile, has been hitting Facebook hard with ads, which will make him a serious contender with Trump on the platform.
A new CNN poll has Biden way up on Trump––some 14 points up. Moreover, Trump's approval rating is down to 38%, and his disapproval rating is 57%.
The GOP may be in trouble. Trump is only focusing on his base, causing extreme anxiety that the GOP will lose the Senate in 2020. And, as a recent article from the Atlantic argues, we're witnessing the end of the Trump regime.
More news.