Bank CEO charged with bribing Paul Manafort
Posted by Catherine Reed / May 24, 2019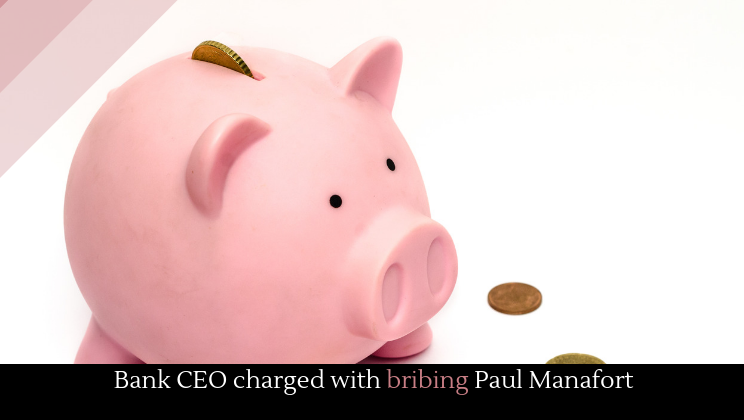 Stephen M. Calk, CEO of Federal Savings Bank, has been charged with bribing .Paul Manafort in order to secure a position in the Trump White House.
According to the Justice Department filing, Calk is charged with "financial institution bribery for corruptly using his position as the head of a federally insured bank to issue millions of dollars in high-risk loans to a borrower in exchange for a personal benefit: assistance from the borrower in obtaining a senior position with an incoming presidential administration."
Calk allegedly made sixteen million dollars of high-risk loans to Manafort, who was in dire financial straits and attempting to avoid foreclosure on several of his properties. In return, Calk made a list of ten positions he wanted within the administration. Manafort then called the administration's transition team and urged them to hire Calk as secretary of the Army. He was interviewed for a position as under secretary of the army, but he was not offered the job.
Documents also reveal that Manafort reached out to Jared Kushner via email, urging Kushner to give Calk a position in the administration. Kushner wrote back: "On it!"
If convicted, Calk faces up to thirty years in prison. Manafort is already severing a seven-year sentence for the ten felonies he was convicted of.
More news.