Biden has a 10 point lead over Trump
Posted by Catherine Reed / May 31, 2020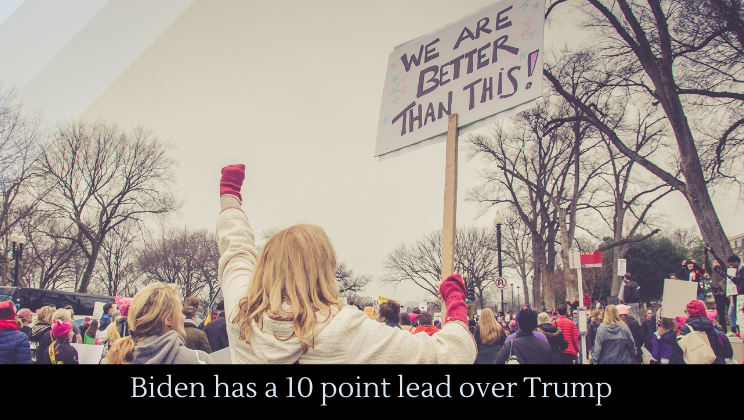 According to a recent Washington Post-ABC poll, Joe Biden has gained a 10-point lead over Trump in the 2020 race for the White House. This isn't a guarantee of anything, of course, since the poll also shows that Trump still enjoys the overwhelming support of base.
The Guardian recently published an interesting op-ed piece suggesting that Trump has not only already lost the 2020 race, but also he's not even president now. His weak response to COVID and the riots consuming cities all over the United States have effectively undermined his presidency by proving that he's simply not in charge anymore.
And maybe he knows it. In the past few weeks, he's taken to retweeting sexism-laden taunts (including the word "skank") towards Hillary Clinton and Nancy Pelosi. Trump tweeted that he's angry Fox News isn't do anything to help Republicans, and him specifically, get elected. And then Fox News shared a poll that shows Biden with a healthy lead. Trump, meanwhile, shares tweets with very different data.
Polls in key states show that older voters, one of Trump's key blocs, are switching their allegiance to Joe Biden. Recent polls have also shown the majority of voters in key swing states disapprove of Trump's COVID response. Those states, Arizona, Florida, Michigan, North Carolina, Pennsylvania and Wisconsin, are key swing states and recent polls have also indicated that Biden is more popular among voters.
More news.