The border patrol used tear gas on immigrants, here are the reactions
Posted by Josh Taylor / November 29, 2018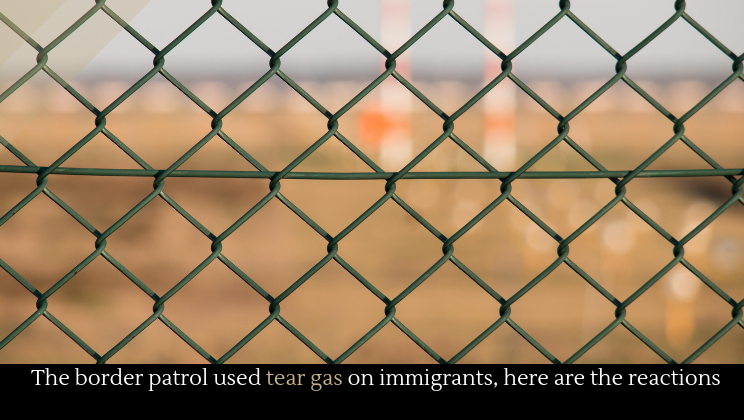 It should come as no surprise in this particularly partisan period that pretty much any slightly controversial event will get everyone at each others' throats. The recent events at the Mexico / United States border are so controversial that even the Auschwitz Museum is weighing in.
What happened? 
In short, some of the asylum-seekers rushed the U.S. border, hopping fences and allegedly throwing rocks at the border patrol agents. The border patrol fired tear gas to stop them.
This has happened before. Sarah Huckabee Sanders noted that the Obama administration did this often. She was right––border patrol agents did use tear gas about once a month for much of his administration.
So what's the big deal? 
There are three things that make this tear-gassing different.
First, the tear gas was used against a group of asylum seekers and not immigrants per se.
Second, there were women and children in the crowd. That's a hard pill to swallow under any circumstances, and it's right to challenge the border patrol's use of tear gas on this point alone.
And third, people just hate Trump and his administration. In this author's opinion, that has clouded the discussion about the events at the border. Sinclair media has, despicably, forced its stations to air a defense of the tear-gassing.  Alexandria Ocasio-Cortez has compared the event to the Holocaust. As a result, this has turned into an alarmist partisan issue.
More news.