Budget deficit 21% higher than this time last year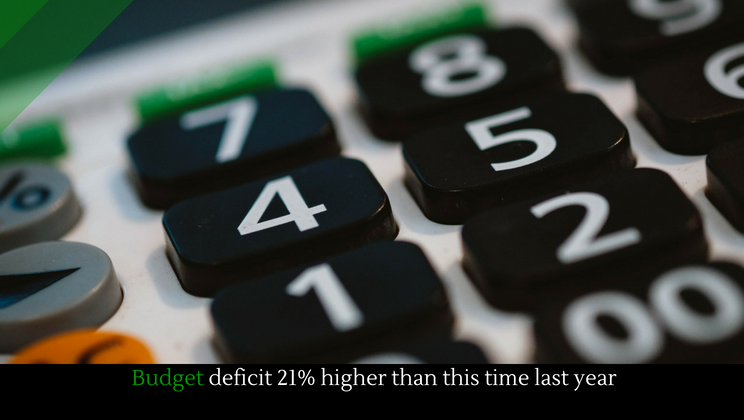 The Trump administration campaigned largely on promises of low taxes, decreased deficits, and a booming economy. Some of those things have indeed happened––the economy is flourishing, for example. Unfortunately, though, the deficit is in very bad shape.
From the article:
The Trump administration last month sharply revised upward its deficit estimates, projecting annual deficits will once again top $1 trillion in the 2019 budget year, climbing to $1.1 trillion, and remaining above $1 trillion for three years.

For the current budget year, which ends Sept. 30, the administration is now projecting a deficit of $890 billion. That would be up 33.7 percent from last year's deficit of $665.8 billion.

Full story at CBS News.
More news.
Posted by Josh Taylor