Burnout, explained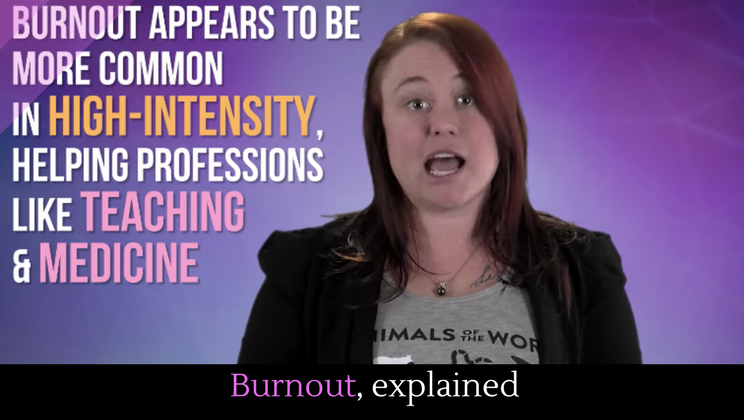 Chances are, it's going to happen to you once or twice in your life: occupational burnout. It's not technically a diagnosable condition in the United States, but some European countries have added burnout to their list of diagnosable conditions and the results are stunning: nearly 15% of employees suffer from burnout. Medical professionals and teachers––both helping professions––suffer from burnouts more than most occupations. But other professionals deal with it too, even soccer players.
Full story at YouTube.
More about your health.
Posted by Josh Taylor