The CA GOP admits to setting up those fake ballot boxes
Posted by Robert Leonard / October 14, 2020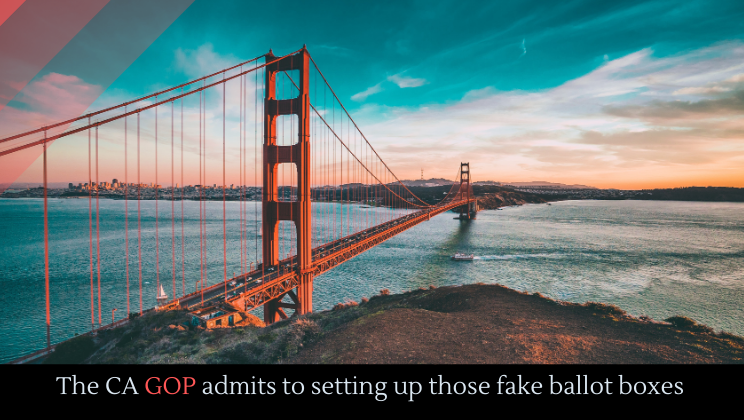 The California Republican Party has admitted to setting up "unofficial" ballot boxes, which they claim are a totally legitimate way of "helping" the election along.
Earlier this week, the Orange County Register accused local GOP party members are putting up fake ballot boxes and then encouraging people to use them. The evidence comes from the California Republican Party's social media page, which shows someone kneeling next to a fake ballot box with a note encouraging people to reach out to the party for a location of drop boxes. The California Secretary of State has received numerous complaints about possible fake ballots.
Just this past week, Facebook has removed hundreds of fake accounts liked to the pro-Trump youth group "Turning Point USA."
This is exactly why NAACP president Derrick Johnson has called Facebook a "threat to democracy." He is one of the leaders the ongoing Facebook boycott, and he also said the boycotters won't quit until Facebook makes changes.
Despite the tremendous pressure from inside and outside the company, Facebook has so far refused to change its policy on (not) fact-checking political ads. Earlier this week, a series of advertisers have added their weight to the pressure campaign: Patagonia, North Face, REI, and Ben & Jerry. Now, Verizon is pulling their money out. The more traditionally "hippie" companies like Ben & Jerries are no surprise, but Verizon isn't generally known for its political stances, so this could be huge.
More news.