CBD: snake oil or super drug?
Posted by Josh Taylor / January 4, 2019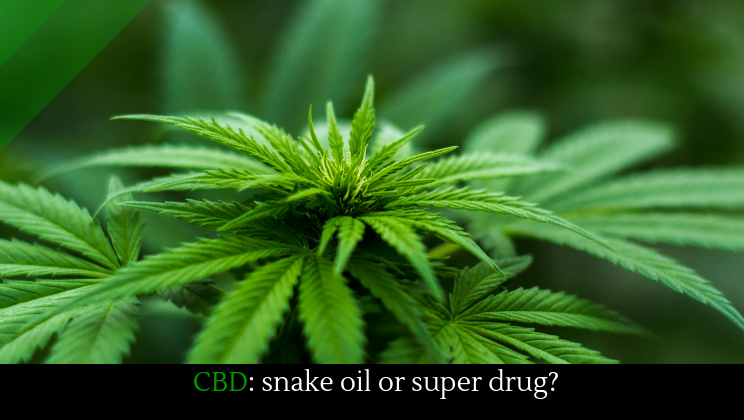 Cannabidiol, or CBD, is everywhere. Hemp is now a legal crop, which is leading some to hope that CBD is now going to be federally legal (not the case). People are dripping CBD oil under their tongues, filling their coffee and beer with it, and rubbing it on their aches and pains. True believers say it cures everything from anxiety to epilepsy, and despite its often hefty price tag they swear that it's worth every penny.  Whenever a drug promises to cure every ailment, alarm bells should go off. So what's the deal with CBD?
First, it's very soon to tell. While there are some studies hinting at promising results from CBD, you may not want to jump on the CBD bandwagon just yet. Cecilia Hillard, director of the Neuroscience Research Center at the Medical College of Wisconsin, notes "There's no regulatory agency that's overlooking (CBD oil's) purity, its concentration, whether or not there are other things that are present in the oils like pesticides, or molds, or heavy metals and so forth."
A New York Times piece made a similar point:
A 2017 study in JAMA reported that only 26 of 84 samples of CBD oils, tinctures and liquids purchased online contained the amount of CBD claimed on their labels. Eighteen of them contained THC, which could lead to intoxication or impairment in some individuals. And a quarter had less CBD than advertised.
The author concludes: "Future studies may show otherwise, but at present CBD looks more like an expensive placebo than a panacea."
More health.