Central Park swarmed by zombie raccoons
Posted by Josh Taylor / October 4, 2018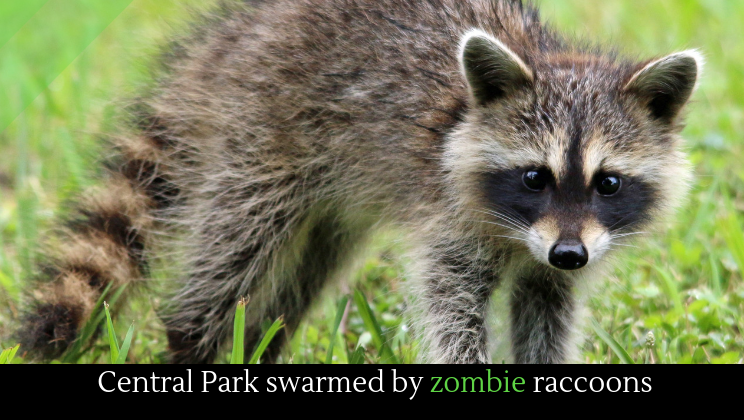 The raccoons roaming around New York City's Central Park are not your ordinary trash pandas. These are zombie raccoons. Authorities believe that they are suffering from canine distemper virus, which causes disturbing behavior:
The affected raccoons are described as being zombie-like because of their strange behaviour when they are affected by the virus. They begin to act weird and will appear to be confused, before they lose coordination, consciousness, then die.
The affected animals are being humanly euthanized.
Full story at The Independent.
More news.