Coast Guard officer accused of plotting terrorist attack denied bail
Posted by Josh Taylor / February 22, 2019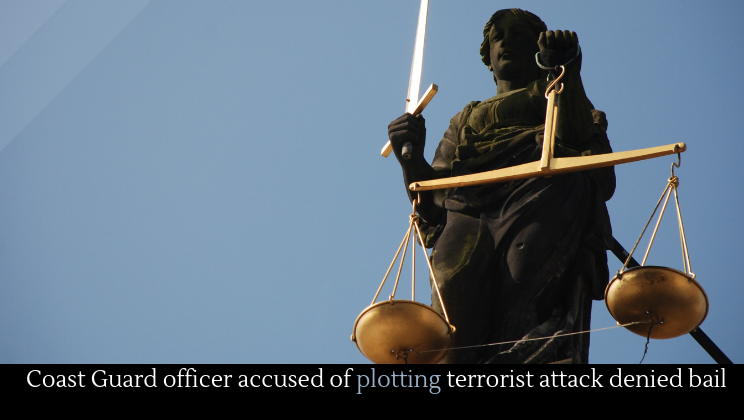 Lt. Christopher P. Hasson was a seemingly mild-mannered, 49-year-old Coast Guard officer. He worked at the Coast Guard headquarters, behind a desk––a desk where he allegedly used illegal drugs and attempted to start a race war. He was arrested last week on drug and gun charges. He also allegedly had planned to attack House Speaker Nanci Pelosi, anchors from CNN and MSNBC, and members of Congress. He had 15 guns–– handguns and rifles––and more than 1,000 rounds of ammunition.
Hasson wrote to a Neo-Nazi leader describing his own commitment to the white nationalist cause for 30 years. He also admired Anders Breivik, a Norwegian terrorist who killed 77 people. Hasson used Anders Breivik's manifesto as a roadmap for his own attacks.
Hasson recently appeared at a bail hearing. Robert K. Hur, the United States attorney for the District of Maryland said, "The sheer number and force of the weapons that were recovered from Mr. Hasson's residence in this case, coupled with the disturbing nature of his writings, appear to reflect a very significant threat to the safety of our community, particularly given the position of trust that Mr. Hasson held with the United States government." His defense attorney accused Hur of fear-mongering and exaggeration, pointing to Hasson's 28 years of military service and clean criminal record.
He was denied bail.
More news.