Continuing abuse scandals leads to discord amongst U.S. Catholics
Posted by Josh Taylor / January 13, 2019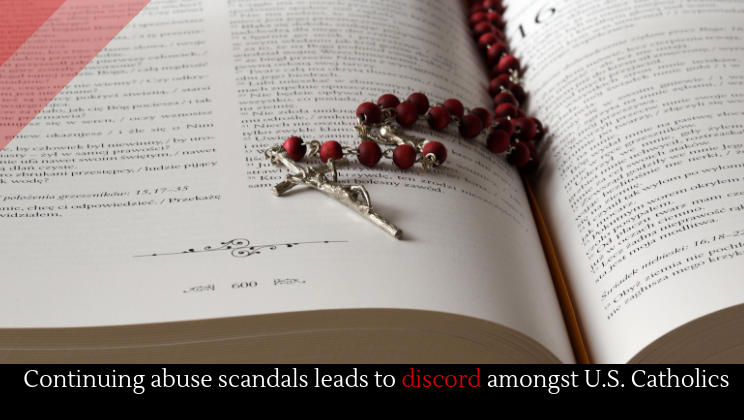 Since the 2002 Boston Globe investigation that revealed evidence of widespread coverup of sexual abuse in the Catholic Church, the nationwide public perception of the Church has steadily declined. In October 2010, a Pew Forum survey indicated that only 30% of U.S. Catholics approved of Pope Francis's handling of the abuse scandal:
The declining confidence in Francis' handling of the sex abuse crisis is broad-based, occurring across a wide variety of subgroups of U.S. Catholics. Since 2015, for instance, the share who give the pope "excellent" or "good" ratings for his handling of the issue declined by 24 points among Catholic men and 23 points among Catholic women. Similarly, both younger and older Catholics have grown increasingly critical of the pontiff's handling of the situation.
Opinion of priests is about as poor. Only a third of American Catholics believe priests are honest or ethical, and fewer "than half of the Catholics surveyed by Gallup said they had confidence in organised religion, a drop of eight percentage points over the period." Confidence is further shaken by continuing prosecution of priests, such as a recent case in Pennsylvania in which a priest was sentenced to 14 years for molesting two boys or a priest who received 25 years for possession of child porn amongst other things. Even worse is that Church's unwillingness to be transparent.
More news.