"Dead" Michigan voters turn up very much alive
Posted by Thomas Bush / November 14, 2020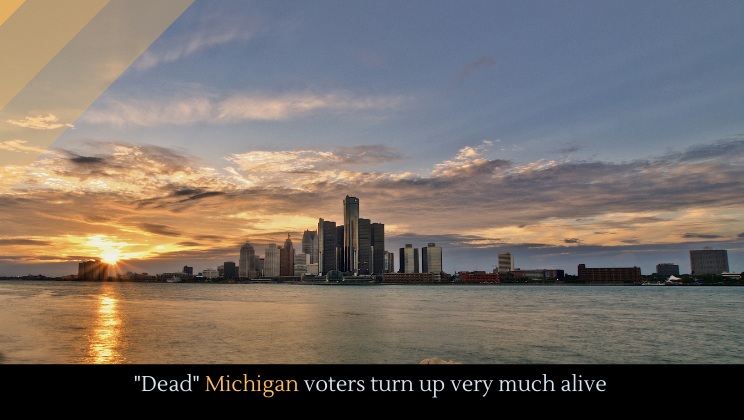 Trump supporters have claimed that some 10,000 absentee ballots came from deceased people in Michigan. The BBC investigated and, surprise surprise, those people actually aren't dead. So what happened? Basically, bad research. It's surprising that Trump supporters are spending so much time trying to "prove" fraud, when, according to the Department of Homeland Security, the 2020 election was the most secure in American history.
Despite this, major Republicans have backed Trump's foolish claims that the election wasn't legitimate. And by doing that, they're enabling his stupid march towards authoritarianism. At the very least, the GOP is undermining faith in democracy––and what's worse, GOP senators are taking his lead and refusing to concede races they obviously lost.
Donald Trump has fired his Defense Secretary, Mark Esper. Nancy Pelosi believes that this may be the first example of Trump's "scorched earth" (or "bull in a china shop") exit strategy.