Dog figures out how to use currency and buy treats for herself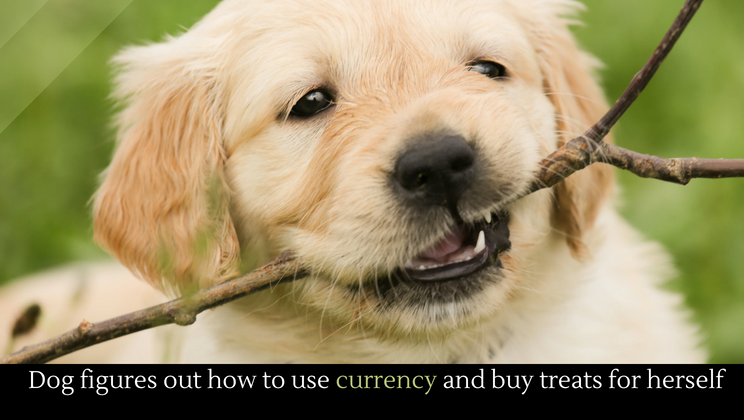 They say that money doesn't go on trees, but for this sweet stray pup living on a university campus in Columbia money really does grow on trees. She quickly figured out where the campus coffee shop was and, after some careful observation, she realized that people exchanged little flat pieces of paper for food. So this brilliant dog grabbed a leaf and marched over to the coffeeshop to buy herself a treat. Naturally, the cashiers honored the dog's currency, and she comes back about twice a day for treats and pets.
Full story at The Dodo.
More great news.
Posted by Josh Taylor