Donald Trump's Terrible, Horrible, No Good, Very Bad Week
Posted by Josh Taylor / December 21, 2018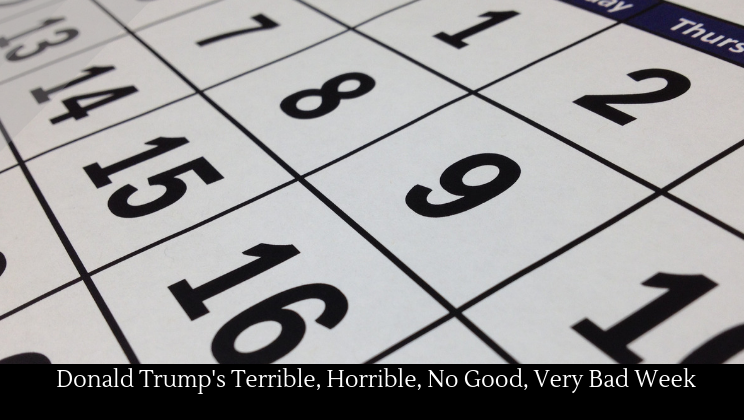 Donald Trump has had a terrible, horrible, no good, very bad week. The Washington Post describes it as a tailspin:
President Trump began Thursday under siege, listening to howls of indignation from conservatives over his border wall and thrusting the government toward a shutdown. He ended it by announcing the exit of the man U.S. allies see as the last guardrail against the president's erratic behavior: Defense Secretary Jim Mattis, whose resignation letter was a scathing rebuke of Trump's worldview.
While it's too soon to tell if it's a tailspin––because that implies a crash––this week has definitely been rough.
Fortunately for Trump, the week is nearly over.
More news.