Don't be fooled, 97% of experts agree about climate change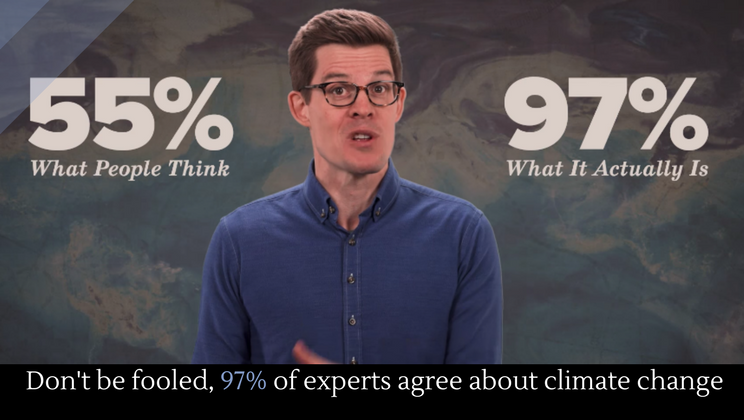 The most effective way to undermine climate change is to suggest that there is a debate about its veracity. But is that true? Is there really a debate about whether the climate is changing? As this video explains, there absolutely is not. Unless you call three disagreeing against ninety-seven a "debate." This video also explains how these numbers were determined, and it is not just a compilation of papers. It was really a study of studies.
Full story at YouTube.
More about science.
Posted by Josh Taylor