Dr. Oz's weight loss lies, debunked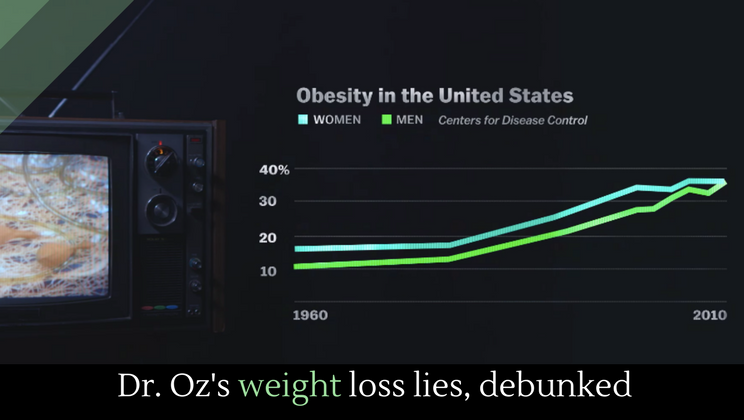 Many people, even those who don't need to, are desperate to lose weight. And desperate people tend to do desperate things, like follow bad advice. Dr. Oz has been accused of being a fraud by loads of people, including the United States government. But even then, there are still people who want to believe that Dr. Oz's weight loss strategies are real. This Vox video goes through Dr. Oz's three biggest weight loss lies and debunks them.
Full story at YouTube.
More about health.
Posted by Josh Taylor