ElectroBOOM does some painful experiments with a Van De Graaff generator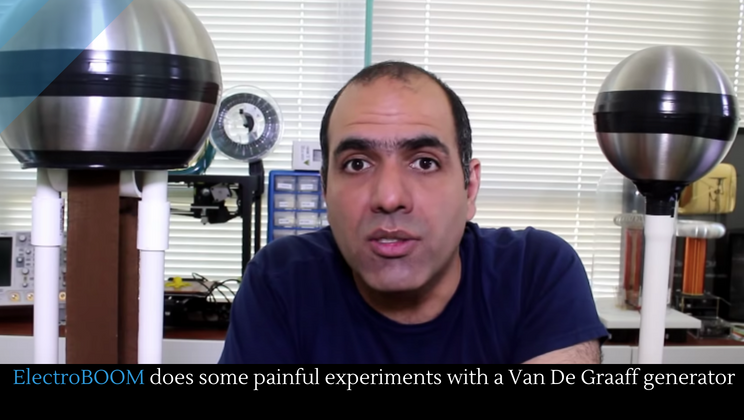 ElectroBOOM brings you all the fun of science experiments with all the drama of the old school World Wrestling Federation. In this video, a followup to the one in which he constructed his own Van De Graaff generator, ElectroBOOM does some experiments. Of course, in true ElectroBOOM style most of the experiments end in swear words and electric shocks. But you will also learn how Van De Graaff generators work, which may not be useful is nevertheless awesome.
Full story at YouTube.
More great science.
Posted by Josh Taylor