Elon Musk continues to claim Thailand hero was a pedophile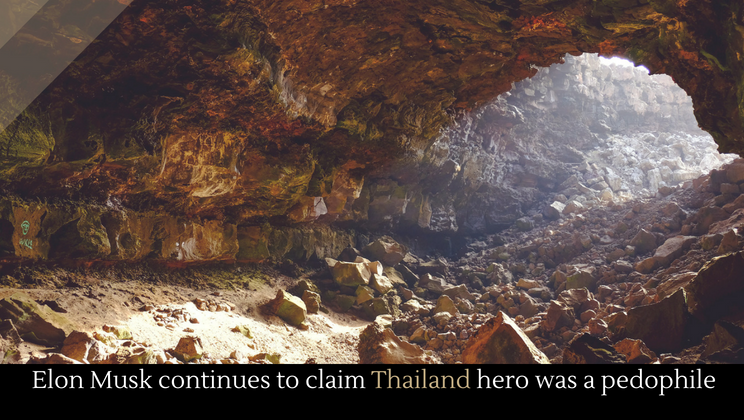 A few months ago, one of the cave divers who helped rescue that trapped Thai soccer team criticized Elon Musk's tiny submarine plan. Elon Musk shot back by claiming the diver was a pedophile––without any sort of evidence whatsoever. Well, after Elon Musk's disastrous claims that he was taking Telsa private and  the news that was being sued by the diver, Musk once more took to twitter to call the diver a pedophile. The timing is unsurprising, given Musk has often used diversionary tactics to draw attention away from his mismanagement.
Full story at The Guardian.
More news.
Posted by Josh Taylor