Elon Musk will pay for water filtration systems in Flint schools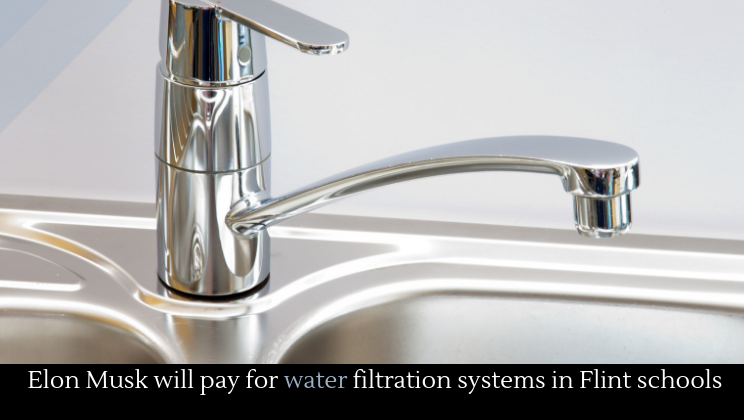 In what may be another attempt to become a real life Tony Stark, Elon Musk has promised to provide all Flint, Michigan schools with water stations and water filtration system. A few months ago, Musk promised to help do something about the water problem that continues to plague Flint, Michigan. From the article,
Musk has also called on residents to email their lead test results and offered in another tweet to "organize a weekend in Flint to add filters to those houses with issues & hopefully fix the perception of those that are actually good."
Full story at M Live.
More news.
Posted by Josh Taylor