Are energy drinks liquid power or poison?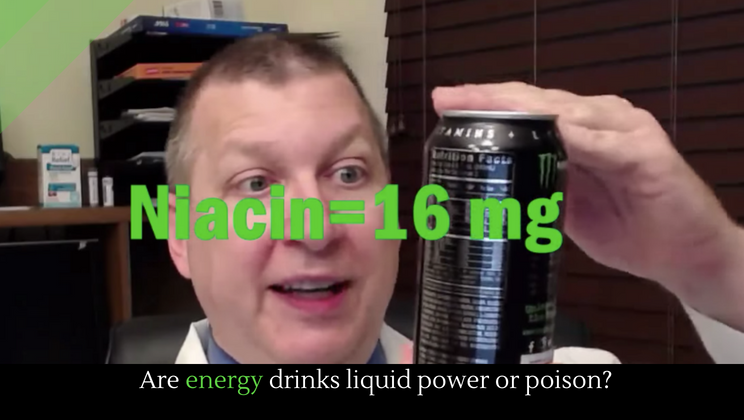 Last year, energy drinks accounted for nearly three billion dollars of drinks sales in the United States. That means millions of people turn to energy drinks for, well, energy. But the question is, are these drinks really providing energy drinks? Or are the naysayers right, and they're actually terrible for you? This chemist goes through some of the main ingredients in these drinks and analyzes their impact on your body. For example, there is so much vitamin B in some of these drinks that they put an adult male close to the upper limit of vitamin B tolerance.
Full story at YouTube.
More great science.
Posted by Josh Urich