Epstein's guards charged, FBI investigates possible "criminal enterprise"
Posted by Annie May / November 20, 2019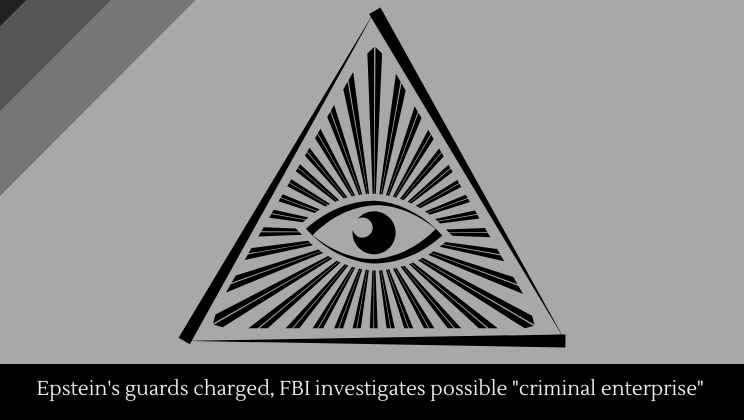 Earlier this week, federal prosecutors offered a plea deal to two jail guards responsible for watching Jeffery Epstein the night he hanged himself. The officers rejected the deal. This led to speculation that there would soon be charges against the guards, which has proven true. Federal authorities have charged them conspiracy to defraud the United States and with making false records. The two guards surrendered themselves and pleaded not guilty.
According to Fox News, the FBI is investigating whether a criminal enterprise may have played a role in Epstein's death. The Bureau was embarrassed when Senator Lindsey Graham questioned them: "With a case this high profile, there has got to be either a major malfunction of the system or criminal enterprise at foot to allow this to happen. So are you looking at both? Is the FBI looking at both?"
According to Dr. Michael Baden, a medical examiner who worked on high profile murder investigations, has suggested that Jeffrey Epstein's wounds are more consistent with homicide than suicide.
"Those three fractures are extremely unusual in suicidal hangings and could occur much more commonly in homicidal strangulation," he said. "I've not seen in 50 years where that occurred in a suicidal hanging case." In that long career, Baden has examined over 20,000 corpses.
More news.