Why Evangelicals support Israel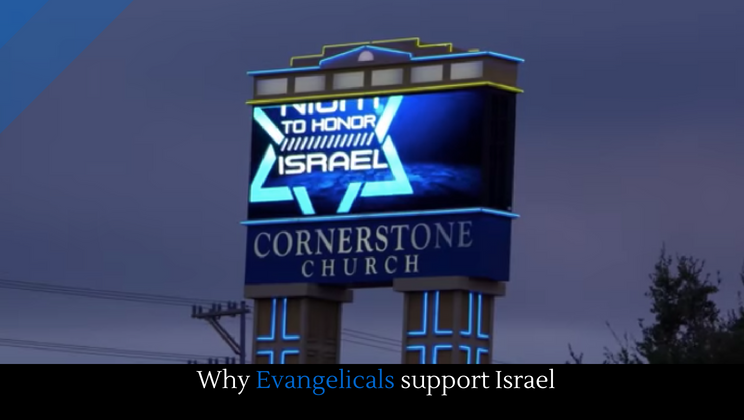 American Christians are the largest pro-Israel voting block on the planet, including Jews in Israel. Taking a trip through the United States South, for example, sometimes looks like you're traveling through Israel itself thanks to all the billboards, posters, and bumperstickers on the subject. If you've ever wondered why that's the case, take a look at this video, which explains that U.S. Christians are so pro-Israel because many believe that the end times will only begin with a Jewish-controlled Israel.
Full story at YouTube.
More about religion.
Posted by Josh Urich