Evidence increasingly points to Russian sway over Trump
Posted by Josh Taylor / January 14, 2019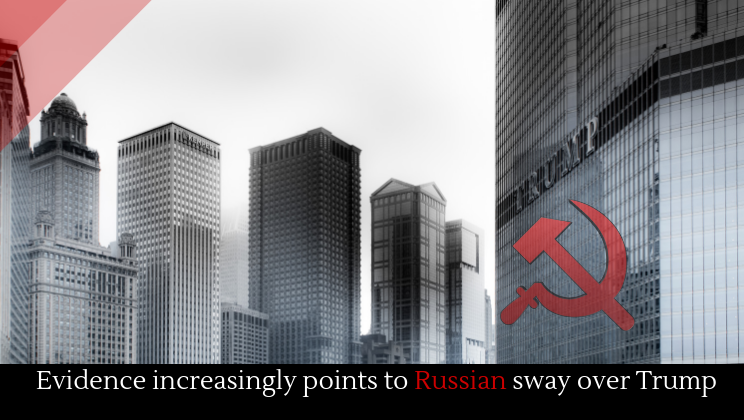 Evidence is mounting that either Vladimir Putin, for some reason, holds sway over Donald Trump. This topic was reignited when it was revealed that the FBI questioned Trump's allegiance to the U.S. According to Newsweek, Carl Bernstein has been told by a source that Mueller's report will claim that Donald Trump helped Putin destabilize the United States: "From a point of view of strength… rather, he has done what appears to be Putin's goals. He has helped Putin destabilize the United States and interfere in the election, no matter whether it was purposeful or not."
Whether Trump's behavior was purposeful is a serious question. The Washington Post argues that it was in this opinion piece. A legal blog further suggests that the investigation against Trump might be tied into questions of national security.
USA Today argues that it's incorrect to think that Trump is a Russian agent, his actions are nevertheless problematic:
While Trump is not an "agent" of the Russian Federation (too many people use this kind of language without knowing what it means to counterintelligence officials), it seems at this point beyond argument that the president personally fears Russian President Vladimir Putin for reasons that can only suggest the existence of compromising information.
More news.