Explaining the Trump-Fox and Friends feedback loop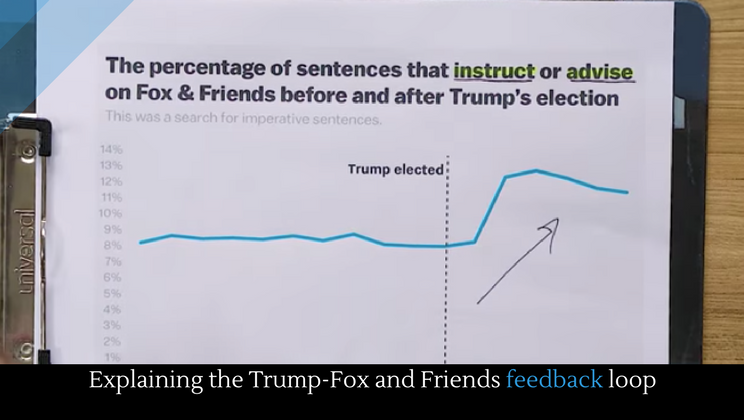 You've probably heard that President Trump watches Fox and Friends, and that Fox and Friends knows that Trump is watching them. You may have also heard that Fox and Friends directly speaks to Trump, and that Trump repeats the "news" that he hears on Fox and Friends. Well, that's entirely true. Whether you think that's problem might depend on your political leaning, but this video makes a good case that this relationship is problematic.
Full story at YouTube.
More about the news.
Posted by Josh Taylor