Facebook fined $5 billion
Posted by Ivan Vaquero / July 17, 2019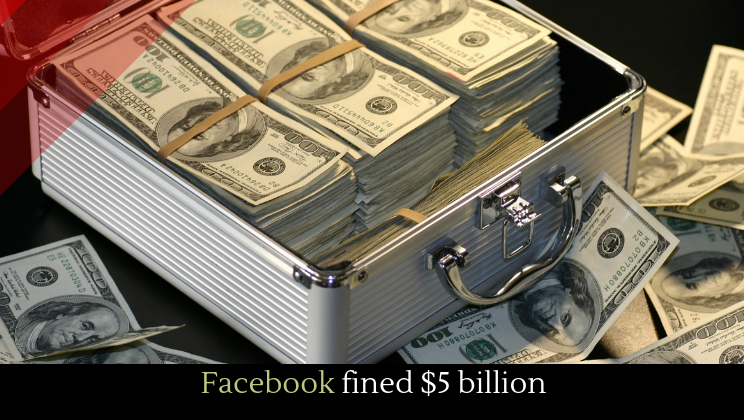 The FTC has fined Facebook five billion dollars over the Cambridge Analytica scandal. To put it in perspective, that amount represents 9% of Facebook's 2018 revenue. The fine is the largest ever levied against a tech company––the second largest was against Google in 2012, which had to pay a mere $22.5 billion. Despite the size of the fine, some believe that Facebook needs more regulation, given the gravity of the Cambridge Analytica scandal, in which tens of millions of users' data was improperly accessed.
Facebook has never been great at privacy, and the fallout has been building for some time. Earlier this year, it was revealed that Facebook stored millions of user passwords in plaintext––meaning that they were unsecured––for years. This means that employees had access to user account info for years. Facebook claims there has been no abuse, and that people need not reset their passwords. Wired thinks otherwise because of a series of security breaches by Facebook.
Further, when Facebook learned that millions of instagram users' data had been compromised, they did their best to avoid telling the world. While every other reporter and reader in the country was focused on the Mueller report, Facebook made a little adjustment to their blog post: "(Update on April 18, 2019 at 7AM PT: Since this post was published, we discovered additional logs of Instagram passwords being stored in a readable format. We now estimate that this issue impacted millions of Instagram users." Facebook said they would notify users whose passwords were exposed.
More tech news.